Advisory Board
Rubén Alvarado, M.D.
Professor, Salvador Allende School of Public Health
School of Medicine, University of Chile
Santiago, Chile
ralvarado@med.uchile.cl
Dr. Alvarado's research on mental health has focused on three primary areas: special populations, e.g., prisoners, indigenous people, natural disaster survivors; the social determinants of mental disorders, especially workplace conditions; and mental health services evaluation. Dr. Alvarado has been a major contributor to the adaptation of CTI for Latin America and its integration into the health policies there. His research includes the regional randomized trial of CTI-TS and a CTI study throughout Chile.
Beth Angell, Ph.D.
Associate Professor, School of Social Work, Rutgers University
New Brunswick, NJ
angell@ssw.rutgers.edu
Dr. Angell's research focuses on people with serious mental illness and issues related to mandated community treatment, treatment adherence, the client-provider relationships in intensive mental health treatment, stigma and serious mental illness, and the treatment of individuals with dual involvement in the mental health and criminal justice systems. In a randomized trial of CTI for prison re-entry, Dr. Angell conducted a study of program fidelity as well as engagement practices.
Fang-pei Chen, Ph.D.
Associate Professor, Department of Social Welfare, National Chung Cheng University
Chiayi, Taiwan
fpchen@ccu.edu.tw
Dr. Chen's research has focused on identifying best practices in community mental health programs for people with severe mental illness and their informal support systems. She has been involved in CTI research since 2007. Specifically, she has investigated CTI elements and processes. Her research has identified practice frameworks for building effective working relationships and community support networks as well as which service setting factors influence CTI practices.
Elizabeth N. Cleek, Psy.D.
Chief Innovations Officer, ICL
New York, NY
Elizabeth.Cleek@iclinc.net
Since 2001, Dr. Cleek has supported ICL's commitment to providing evidence-based, outcomes driven and best practice programming throughout its comprehensive network of residential, outpatient and community support services, helping to develop a successful initiative, Project Aspire, in which CTI and several other evidence-based practices were implemented to support women transitioning from shelter to community. This program was awarded a SAMHSA Science and Service Award.
Dennis Culhane, Ph.D.
Professor, Dana & Andrew Stone Chair in Social Policy, U. Penn.
Director of Research, Nat. Center on Homelessness among Veterans, US Dept. of Veterans Affairs
Co-director, Actionable Intelligence for Social Policy (AISP)
Philadelphia, PA
culhane@upenn.edu
Dr. Culhane's research focuses on homelessness and housing policy for vulnerable populations needing support. At AISP, Dr. Culhane promotes the development of state and local integrated data systems for policy analysis and systems reform. Dr. Culhane contributions to CTI include studies of homelessness, at-risk veterans, and vulnerable youth and young adults transitioning from institutional care.
Lisa Dixon, M.D., M.P.H.
Professor of Psychiatry, Columbia University Medical Center
Director, Center for Practice Innovations
New York State Psychiatric Institute
New York, NY
dixonli@nyspi.columbia.edu
Dr. Dixon's research has focused on engaging and treating individuals with serious mental illness. She was principal investigator on one of the earliest studies of CTI, which evaluated an adaptation of the model for promoting continuity of care after psychiatric inpatient hospitalization among seriously mentally ill veterans.  Her subsequent research on CTI has focused on early episode psychosis.
Jeffrey Draine, Ph.D.
Chair, School of Social Work, Temple University
Philadelphia, PA
jetpak@temple.edu
Dr. Draine's research interests include the intersection of the criminal justice system and behavioral health services, HIV infection and risk, substance use, and mental health. His primary involvement in CTI pertains to the healthy restoration of people to communities following incarceration. Dr. Draine developed the first adaptation of CTI for people with severe mental illness following discharge from prison and tested this intervention in a randomized control trial.
Liz Drapa, M.P.P.
Managing Director, Consulting & Training
Corporation for Supportive Housing (CSH)
Chicago, IL
liz.drapa@csh.org
Liz Drapa has over 15 years of experience in social policy, with specific expertise in project management and training development. At CSH, she helps local communities develop policies and programs to end homelessness and ensure the creation of high-quality supportive housing units. She oversees and provides individualized technical assistance to nonprofits developing permanent housing.  Ms Drapa is interested in the role of CTI in promoting successful outcomes among people as they transition out of homelessness.
Alan Felix, M.D.
Associate Clinical Professor of Psychiatry, Columbia University
Medical Director, Riverdale Mental Health Association (RMHA)
Bronx, NY
adf1@columbia.edu
Dr. Felix's areas of research include homelessness, mental health, and HIV. He has specialized in integrating psychotherapy and psychopharmacology in his work with homeless individuals and with victims of 9/11. He is the psychiatrist for the Westchester OnTrackNY project team, an intervention for first episode psychosis. He has been involved with the CTI model since the beginning. He was co-investigator on the first trial of CTI and has been involved in subsequent CTI research, including its use with families, veterans, and individuals transitioning to communities following incarceration.
Richard W. Goldberg, Ph.D.
Director, Veterans Administration Capitol Health Care Network Mental Illness Research, Education and Clinical Center
Associate Professor, Dept of Psychiatry, University of Maryland School of Medicine
Baltimore, MD.
richard.goldberg@va.gov
Dr. Goldberg is a licensed psychologist, whose research has focused on the quality of psychiatric and medical care for people living with serious mental illnesses. He was co-investigator on the study of a brief version of CTI model for seriously mentally ill veterans. He also developed and delivered CTI training to teams in New York and Maryland for a NIMH-funded study focusing on early episode psychosis and to case management staff participating in a year-long county-wide demonstration of CTI in Pennsylvania.
Hans Wijbrand Hoek, MD PhD
Chair, Parnassia Academy
Professor of Psychiatry, University Medical Center Groningen
Adjunct Professor, Columbia University
The Hague, The Netherlands
w.hoek@parnassia.nl
Dr. Hoek is a psychiatrist and epidemiologist, who focuses on both schizophrenia and eating disorders. He has a particular interest in cross-cultural issues, as demonstrated in research in the Netherlands Antilles and in an immigrant population in The Hague. He studied schizophrenia spectrum disorders after prenatal exposure to the Dutch famine. Dr Hoek is a consultant for the World Health Organization and participated in the revision of the DSM-5. Dr. Hoek helped to initiate CTI in the Netherlands.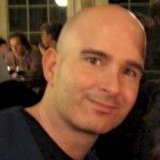 Paul Howard, M.P.A.
Senior Director, Knowledge Sharing, Community Solutions
New York, NY
phoward@cmtysolutions.org
Mr. Howard's involvement with CTI began when, as Associate Director of Training and Consulting at the Center for Urban Community Services (CUCS), he contributed to the evolution of approaches for utilizing CTI in the field. He developed standards for the in-person CTI training and consultation. He also created some of the tools that are essential for improving program fidelity to the model as it continues to be widely disseminated.
Shari Hutchison, M.S.
Outcomes Manager
Community Care Behavioral Health Organization
Pittsburgh, PA
hutchisons@ccbh.com
Ms. Hutchison has over 23 years of experience in program evaluation and quality improvement in health care. Ms. Hutchison works collaboratively with community-based providers and other stakeholders to develop and implement evidence-based and promising practices in women's health and behavioral health. Recently, Ms. Hutchison performed an evaluation of Brief CTI to improve short and long term psychiatric re-hospitalization in Medicaid-eligible individuals with serious mental illness.
Aaron Levitt, Ph.D.
Faculty Lecturer, Rutgers University
New York, NY
Dr. Levitt's primary research interests are deliberate behavior change, self-regulation, and the process of recovery from psychiatric disability and addictive behaviors. His training is in psychiatric rehabilitation. At CUCS, Dr. Levitt oversaw in-person training and dissemination of evidence-based practices, including CTI, for a range of community-based organizations serving diverse populations.
Giovanni Marcos Lovisi, M.D., Ph.D.
Associate Professor,
Coordinator, Mental Health and Violence Division,
Institute of Studies in Public Health, Federal University of Rio de Janeiro (IESC/UFRJ)
Rio de Janeiro, Brazil
glovisi@uol.com.br
Dr. Lovisi's research has focused on gestational depression, social support, homelessness and the psychological impact of violence and poverty. He has led numerous initiatives to improve conditions in marginal communities in Rio, including the first pilot study of CTI in Latin America, which demonstrated the feasibility of implementing the CTI model adapted to the context of Rio. Dr. Lovisi is co-principal investigator on the regional randomized trial of the CTI-Task Shifting intervention across three countries (Argentina, Brazil, Chile).
James Mandiberg, Ph.D.
Associate Professor & Chair, Organizational Management & Leadership's program
Silberman School of Social Work, Hunter College, CUNY
New York, NY
jm945@hunter.cuny.edu
Dr. Mandiberg's principal work is in organizational studies in the areas of social innovation, social enterprise, and its dissemination. He is particularly interested in the infrastructure needed to support new approaches to service delivery and supports. Among his publications is a 2010 article about the dimension of time in CTI and in other social work interventions. His work with CTI is focused upon organizational development, dissemination, and marketing.
Jennifer Manuel, Ph.D.
Assistant Professor at NYU Silver School of Social Work
jennifer.manuel@nyu.edu
Dr. Manuel is interested in services and intervention research that focus on individuals with co-occurring mental health and substance use disorders. She has implemented a mixed-methods pilot study to explore factors that help and hinder individuals transitioning from residential substance abuse treatment. Findings from this research will inform the adaptation, implementation and testing of CTI following residential substance abuse treatment. She plans to continue to focus on implementation research to optimize the delivery of CTI and other evidence-based interventions for multiple contexts in community practice.
Jeffrey Olivet, M.A.
Chief Executive Officer, Center for Social Innovation (C4)
Needham, MA
jolivet@center4si.com
Mr. Olivet runs C4, a center that brings together academic research, clinical practice and learning products and quickly moves information out into wide use in the field. His focus is on strategic planning, curriculum development, training and organizational development in the areas of health care and homelessness. Mr. Olivet partnered with the CTI-GN co-directors and the CTI in-person trainers at the Center for Urban Community Services to create an online training and dissemination method for CTI.
Lauren Pareti
Senior Associate, Housing Innovations, LLC
New York, NY
lpareti@housinginnovations.us
Ms. Pareti has 20 years of experience working to increase access to housing and improve service quality for homeless, disabled and low-income people. She currently works with Housing Innovations leading projects to strengthen homeless service systems and improve service quality and client outcomes. She has worked as a consultant to many CTI projects. Her CTI work has included guiding agency managers through program development and implementation, overseeing staff training, and developing strategies to ensure fidelity to the model.
Judith Samuels, Ph.D.
Managing Director, Performance Measurement, Research and Evaluation, UJA Federation, NYC
Assistant Professor, NYU Medical School Dept. of Child and Adolescent Psychiatry, New York University
Hayworth, NJ
jasamuels28@gmail.com
Dr. Samuels has led several federally-funded research projects evaluating mental health services and adult and family homelessness policy. Her primary research has been in the adaptation of the CTI model for use with homeless families transitioning to stable housing. Family CTI was cited as a model program in the President's New Freedom Commission on Mental Health's final report. She has also developed and implemented an adaptation of CTI for youth aging out of foster care.
Ezra Susser, M.D., Dr.P.H.
Professor of Epidemiology and Psychiatry
Columbia University & NYS Psychiatric Institute
Co-founder, Global Mental Health Program
Director, Imprints Center
New York, NY
ess8@cumc.columbia.edu
Dr. Susser has pursued two primary areas of research: early origins of neurodevelopmental disorders (e.g., autism, language delay, schizophrenia); and psychosocial interventions to promote recovery among people with schizophrenia. Dr. Susser was the senior researcher in the group that originally created CTI, and he co-led the first two randomized trials of CTI. He is the lead principal investigator of a NIMH-funded network for regional research in Latin America, where they are testing a version of CTI.
Maria Tavares, M.D., Ph.D.
Director, Institute of Psychiatry
Federal University of Rio de Janeiro (UFRJ)
Rio de Janeiro, Brazil
Dr. Tavares is an influential advocate for full implementation of Brazil's psychiatric reform. She also has strong ties with peer-family advocacy groups in Brazil. In the Amazon region, she leads a capacity building program for the coordination of primary care and community mental health centers (CAPS) services around mental health treatment. Dr. Tavares co-led a pilot study of CTI in Rio and is co-principal investigator of a study of a task-shifting CTI intervention in Latin America.London, UK
Graham Thornicroft, M.D., Ph.D.
Professor, Health Service and Population Research Department
Institute of Psychiatry, King's College
Consultant, South London & Maudsley NHS Foundation Trust
graham.thornicroft@kcl.ac.uk
Dr. Thornicroft's areas of research expertise include stigma and discrimination, cost-effectiveness evaluations of innovative mental health treatments, and global mental health. He also works on an early intervention community mental health team with young people with first episode psychosis. Dr. Thornicroft and colleagues introduced CTI in England, first with a pilot study of CTI, then a randomized controlled trial (CrISP) with people with mental illness being released from correctional facilities in London and in the North of England.
Helle Thorning, Ph.D., M.S., LCSW
Director, ACT Institute, Center for Practice Innovations
New York State Psychiatric Institute
Co-founder, Center for Family Education and Resilience
New York, NY
thornin@nyspi.columbia.edu
Dr. Thorning's research focus is in education and psychoeducational interventions for individuals and families dealing with mental illness. She works to ensure accountability and to promote recovery-oriented outcomes in services for this population. In her role at the Center for Practice Innovations, she oversees workforce development and implementation across the State of New York of Assertive Community Treatment (ACT), an evidence-based practice used for community mental health service delivery.
Elie Valencia, J.D., M.A
University of Chile
Columbia University
Hertogenbosch, Netherlands
elie.valencia@gmail.com
The focus of much of Dr. Valencia's research has been with people living in distressed and marginalized contexts. His experience includes developing and evaluating service programs in the US, Europe and Latin America. Dr. Valencia was one of the original creators of CTI, and he co-led the first randomized trial of CTI. He had a key role in disseminating CTI throughout the Netherlands. His research in Latin America includes a regional trial of CTI-Task Shifting and a nationwide CTI study in Chile.
Bert van Hemert, M.D.
Professor, Department of Psychiatry
Leiden University Medical Center
The Hague, Netherlands
a.m.van_hemert@lumc.nl
Dr. van Hemert is a psychiatrist and epidemiologist with an active interest in bridging the gap between basic academic research and mental health care practice. His areas of research expertise include somatoform disorders, public mental health and biological aspects of the mind. In 2003, as part of the OGGC team at Parnassia Bavo Groep in The Hague, he set up the first CTI program to be adapted for use in the Netherlands. By 2009, there were ten CTI teams operating across the country.
Suzanne Wagner, M.S.W.
Principal, Housing Innovations, LLC (HI)
New York, NY
swagner@housinginnovations.us
Ms. Wagner has worked for the past 30 years on the design and delivery of programs for homeless people, ranging from adolescents and families to single adults with special needs. Specifically, she has provided extensive training and consultation to nonprofit and public agencies nationwide on social service delivery models and approaches. She has collaborated with numerous organizations on the implementation and evaluation of CTI programs.
Andrea White, M.S., LMSW
Principal, Housing Innovations, LLC (HI)
New York, NY
awhite@housinginnovations.us
Ms. White has 35 years of experience in the design and delivery of services for homeless people with special needs.  At HI, she provides training and consultation to agencies throughout the country to expand their capacity to deliver effective services and implement evidence-based practices. Topics have included time-limited strategies to assist people in stabilizing in the community and partnering with landlords to improve housing stability. Ms. White has worked extensively with projects to implement and evaluate CTI programs.
Judith Wolf
Director, Netherlands Center for Social Care Research
Director, Academic Collaborative Center for Shelter and Recovery
Radboud University Medical Center
Nijmegen, The Netherlands
Judith.wolf@radboudumc.nl
Dr. Wolf has 25 years of experience designing and conducting academic and applied research. She has pursued two areas of research: determinants of social exclusion; and developing and testing evidence- and practice-based psychosocial interventions to support recovery among socially vulnerable groups (including homeless people and abused women). Dr. Wolf was the principal investigator of two randomized trials of CTI in the Netherlands of CTI among people upon discharge from women's shelters and low-threshold facilities for the homeless.
Pablo Zapon, M.D.
pzapon@msn.com
Dr. Zapon's areas of research include HIV, homelessness, and mental health. He has integrated motivational interviewing techniques into his work with people who are chronically homeless and with individuals suffering from PTSD post-9/11. Dr. Zapon has been involved with the CTI model since the early 1990s. He participated in the first randomized trial of CTI and has been involved in subsequent research of the model, including its use with families and individuals transitioning from jail and VA hospitals.