CTI Implementation in New Hampshire | Post #1: N4H's Care Transitions Team
In January of 2016, the Centers for Medicare and Medicaid Services announced approval of the New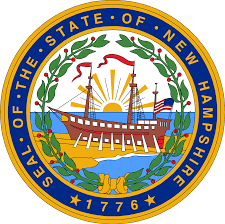 Hampshire 1115 Medicaid Demonstration Waiver entitled "Building Capacity for Transformation." A key element of the delivery system reform, envisioned in the waiver, is the formation of seven regionally based "Integrated Delivery Networks" established to implement projects to support meeting the needs of individuals with mental health and substance use disorders. The state chose to implement CTI as a major component in the development of a number of local networks. Over the next few weeks, CACTI will profile some of the regions across New Hampshire that have received CTI training and are engaged in this important project on the ground.
This week we start with Region 4 and Network4Health (N4H), which currently includes 42 network partners. The attributed target population represents approximately 25.5% of the State's entire target population: Medicaid beneficiaries who experience behavioral health disorders or are at risk of experiencing a behavioral health disorder.  The administrative lead for N4H is Catholic Medical Center of Manchester, NH. One of Network4Health's projects focuses on providing support to individuals facing important life transitions.
N4H's Care Transitions Team is housed at the Mental Health Center of Greater Manchester, a N4H provider partner. The team started accepting referrals at the end of December 2017, and has steadily gained traction since January 2018. Located at 2 Wall St, in Manchester under the supervision of Clinical Director, Meaghan Johns LICSW, the team has rapidly connected with agencies within Region 4 to develop partnerships and encourage referrals to the program. The team's Administrative Assistant, Katelyn Griggs, joined the team in December 2017 and five of the six Critical Time Intervention (CTI) coach positions have been hired, including Jeff Smarse, Natalie St. Cyr, Colleen Thomas, Samantha Pasciuto and Seth Zeigler. They have been working with approximately two dozen clients ages 20 to 67, referred from several different sources.
The Care Transitions Team is utilizing CTI for the following transitions: inpatient to outpatient (psychiatric or medical), community reintegration (county house of corrections to the community) and youth transitioning from a youth behavioral health serving system to an adult behavioral health serving system. Transition Coaches have been assessing individual client needs including needed assistance with in home care health care, more stable housing, benefits, ADL's, development of natural supports, substance misuse and employment. Transition Coaches also assist clients in filling out applications and connecting to local resources clients may not have otherwise known of or obtained access to.
Check back next week to read more about the Care Transitions Team's challenges and successes in implementing CTI as part of their work!